Best Delhi
How Will Best English Speaking Institute In Delhi Be In The Future.
Best English Speaking Institute In Delhi  2022
Are you one of those who are searching for the Best English Speaking Institute In Delhi? Well, if that is the case, you are at the right place then. We are gonna talk about everything related to the Best English Speaking Institue In Delhi.
If you are willing to learn English because it fascinates you or maybe you wanna learn English because you see English as a growing path for your career. In all the cases, you would be getting to the point information and then you can select accordingly as per your need.
English is the universal language, which means that if you want to do anything which is global, you need to know how to express that in the English language whether it's in written form or in the form of writing.
As we today will be discussing the English Speaking Institute. So we won't be talking as much about Written English at all.
Language is the only source by which anyone can communicate with others. This has been the oldest way and certainly the only way by which thought could be easily shared or exchanged. And if we talk about today's world, we can not deny the fact that the English language is a must to know. You can not be a person who does not want to learn the English language but wanna grow globally. That's almost like you want to grow muscles but at the same time, you are not ready to go to the gym. That is insane.
English is the demand of this era. And no one can deny the fact that if you do not have a good command of the English language perhaps you are not gonna grow that much.
Now, in India English had been taught from very earlier. There had been many Speaking institutes for the English language as the demand for English was on top. Likewise, people are also very much interested to find out the Best coaching for the English.
As the trend goes the same now as well, people are more curious to search for the Best English Speaking and Written Institutes.
If we talk about top English Speaking Institutes specifically in Delhi, then there could be as such:
Top 10 Best English Speaking Course In Delhi 2022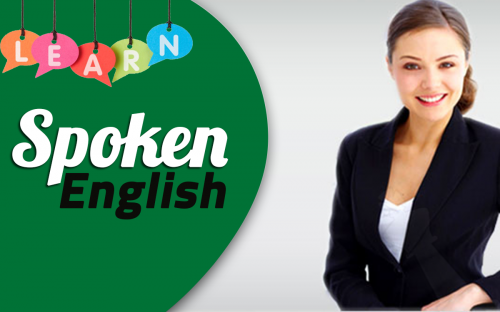 BRITISH COUNCIL
Website: https://www.britishcouncil.in/
Address:
17, Kasturba Gandhi Marg New Delhi Delhi 110 001
Email: [email protected]
British Council is the best and oldest place where you can polish your English skills. The teachers there are there to help you to improve your English language skills with not a school way or college way. They instead, teach as in almost unique ways. I genuinely recommend everyone to visit here and change their life!  All are the best in their teaching. It's highly recommended to join British Council.
British Council is a quite Nice Place for Personality and English Development Courses. Security Check Point is Quite Impressive. Nice Architecture. The Best Part is if Any Person From your family or Friend Wants to Came Along with You, They're Welcomed. In fact,  They Will Make a Guest Card for The Person & You Have To Submit Your Card at the Time of Exit, But They Can Use It Again. And They Can Spend Their Good Time By Using Their Piano, and Music Making System.
JEETECH ACADEMY
communication is vital and is the most critical skill, so do public speaking. As it is said that man is a social animal, it is not easy for everyone to learn communication skills without any guidance for that matter. We need to join some institute or any place where we can polish the language first and then only we would be able to do communication. This is precisely where the role of a real coach like Pep Talk India becomes relevant in your life. You need to just jump to it to experience a significant change in the way you speak to people. @ Pep Talk India…All the best, keep going high!!!
There have been many reviews about Pep Talk India, where people have shared their learning experience and how they could be able to communicate well and could improve their English language.
This is almost a next-level thing for your English learning. You should try it for sure.
INLINGUA
Website: http://www.inlinguanewdelhi.com/
Address: E – 365, First Floor, Nirman Vihar Opp. V3S Mall, Near Metro Pillar No.- 64 Delhi 110092
Email: [email protected]
This institute has also gained so many valuable ratings from the students who learned from here. They say that this is a unique experience in terms of learning any language here. People are very much familiar to you. No shame and nothing like making fun of others. All the trainees here live as a family which focuses on the growth part only.
Faculty members are much supportive and have vast experiences such as 10yrs,12 yrs, etc.
BAFEL
Website: http://bafel.co.in/
Address: A-118, 2nd Floor Above ICICI Bank Palam Extension, Sector – 7, Dwarka, New Delhi
Email: [email protected]
It is one of the most rated English Speaking institutes out there. Here people are more inclined towards learning and focus on the growth part. They all are so dedicated to learning and the faculty is dedicated to making them learn efficiently. The environment is phenomenal and all sorts of people could be found over here. No partiality is being noticed and nothing is boring over here. All sorts of fun activities keep involving all the trainees and they enjoy their learning as well.
People, who are seeking the English Institute with some fun facts, are highly recommended.
This institute has been on the list when it comes to the Best English Speaking Institue in Delhi.
WABS TALK
Website: http://wabstalkinstitute.com/
Address: 1st floor, Moti Nagar, Near Metro Station Gate no.1 Above IDBI Bank ATM, New Delhi 110015
Email: [email protected]
If you want to brush your communication skills, it can be the best platform for it. The faculty here is awesome and gives attention to every candidate here. Everyone who is interested to grow can join it. So much helpful and so much to learn over here.
Different methods are used here for teaching which makes it easier to learn whatever is taught. Also, the fee is normal. People have said that it is the best English Institue in Delhi. Having fewer fees and lots of opportunities for learning is there.
ENGLISH MATE
Website: http://www.englishmate.com/
Address: 1st floor, Moti Nagar, Near Metro Station Gate no.1 Above IDBI Bank ATM, New Delhi 110015
English mate institute is one of the best institutes for learning English. It pays attention to grammar, pronunciation, and most important on speaking skills. It helps to develop our confidence. Pankaj Tripathi sir is a good teacher. Our teacher creates a very friendly atmosphere while teaching. I enjoy my class" (Rajat Negi).
Focuses on building confidence and how you can represent yourself in front of others in a good way. Helps to develop vocabulary and their correct usage accordingly. This helps learners to remind the word and use of words according to the sentences.
These small ways of learning are the vital ones in learning the English language.
OXFORD SCHOOL OF ENGLISH
Website: www.oxfordschoolofenglish.in
Address: 11/6 B, 3rd Floor, Shanti Chambers, Pusa Road Opp Metro Pillar No. 133 New Delhi-110005
I really like the infrastructure and the faculty is very co-operative and friendly …. Education system is also good…It is the best place to become confident and improve ur communication skills.
It was a very nice experience for me. I have found a lot of working and learning environments over there and also learn that will be helpful and beneficial for me in my bright future.
ACE ApTalk
Website:http://www.acedelhi.in/
Address:C-9/5, 2nd floor, Opp. metro pillar no.396, Rohini, Sector – 7 Delhi, 110085
Email:[email protected]
British St.Columbia Academy, Subhash Nagar
British St.Columbia Academy is based in Subhash Nagar which provides an innovative learning experience to its students. Apart from being one of the best spoken English institutes in Delhi, it is also known for French, German, and Spanish language courses and computer classes.  They use creative methods to make learning effective and effortless for the candidates.
This institution includes the Basic, Advance fluency and accent training programs, business English, public English and they also focus on interview training. If we talk about the cost of the course then it is not mentioned yet. But it's good in terms of fees as well. however, we can say that the cost can go higher as compared to the other institutions according to the facilities they give.
Address: WZ-42A, Meenakshi Garden, Near Subhash Nagar Metro Station, Meenakshi Garden, Subhash Nagar, Delhi 110018
Phone: 084700 42229
FAQ:
Which course is best for English speaking?
15 Best English Speaking Courses, Classes, Training & Certification Online
Top English Speaking Courses (Udemy)…
Mastering English Speaking Patterns: Upgrade Your English (Udemy) …
English Speaking Complete: English Language Mastery (Udemy) …
Speak English Professionally (Coursera) by Georgia Tech
How much does spoken English cost?
The fees for Spoken English and Communication Skills class depend on different levels. There are basic, intermediate and advanced levels of training. The fee varies from Rs. 4000 to 7000 depending on the level of training.
How can I speak perfect English?
4 Tips to Speak English Fluently and Confidently:
Don't be afraid to make mistakes. Your goal is to deliver a message with correct grammar and vocabulary, not just speaking perfect English. …
Practice, practice, practice. Practice Makes Perfect. …
…
Celebrate success.
How can I learn English quickly?
5 Tips to Learn English Quickly
Listen as much as you can. Listening to conversations in English is one of the most effective ways to build your vocabulary and speaking skills. …
Practice English with a partner. …
Read children's books and comic books in English. …
Take advantage of free online media. …
believe in yourself.
Conclusion:
There have been a lot more coaching institutes that are recognized because of their best teaching methods, infrastructure, experienced and good faculty, and so many other reasons. Whatever coaching or institution you join for the learning of any skills, you should find out all the possible information related to them. As we here discussed the Best English Speaking Institute In Delhi, where we tried to cover the most known and trusted English Speaking Institutes for you. So, when you want to join anyone them, you can know all the things over here.
We amalgamated a few Best English Speaking Institute In Delhi and also mentioned what is their specialty for which they are known.
Hoping it would have been a knowledgeable article for all whoever wants to improve his/her English language and work on their skills.
Feel free to ask me your queries in the comment below. See you and best of luck!
Terms!
Best English Speaking Classes In Delhi,
best English speaking course online free in delhi,
best spoken English classes online free in delhi,