News
Delhi Corona Cases Today Update 2022: Delhi Omicron Cases Today Reports
Delhi Corona Cases Today Update 2021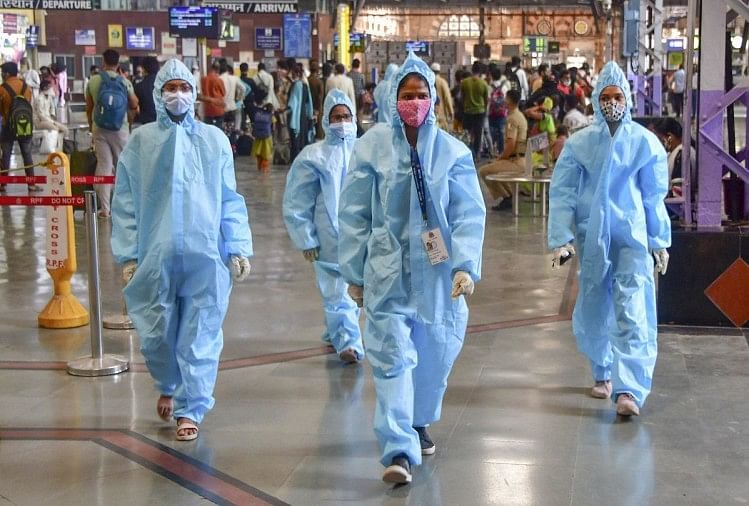 Delhi Corona Cases Today Update 2022
Delhi Corona Cases Today Update 2022: Daily cases of Corona in Delhi are making daily new records every day. A record 1904 new cases of corona infection have occurred on Monday, 104 days later. Earlier, on December 13, 1984, they were found infected.
As an everyday increasing number of patients of Omicron, the number of active cases of Corona in Delhi has also crossed eleven thousand numbers. Six people have died in the last 24 hours. The death toll from Delhi's Corona has crossed 11,000.
The risk of coronavirus in Delhi is increasing. Recently according to the Delhi Gate Help Department, this figure has crossed 7000, while 1411 people have gone out of the hospital and 659619 cases of coronavirus were found in Delhi if we talk. Out of which 640575 people have gone back home after becoming healthy.
if we talk about the recovery ratio from Coronavirus is 97%, mortality is 1.67%. The overall infection rate is 4.57 per cent.
After 44 lakh sample tests, here 11,012 people are still suffering from coronavirus while 8032 people have died, this figure shows that if this coronavirus virus continues to spread, then Delhi may have to put a lockdown once again. That is why the year Delhi government is putting a lot of emphasis on this and is making people aware of this thing. Shouldn't you think that coronavirus is completely gone, you should take complete precautions for coronavirus
Delhi reports 1904 new #COVID19 cases, 1411 recoveries and 6 deaths in the last 24 hours.

Total cases 6,59,619

Total recoveries 6,40,575

Death toll 11,012

Active cases 8032 pic.twitter.com/HnQsMXhsYK

– ANI (@ANI) March 29, 2022
Corona cases are highest in South Delhi
Coronavirus is rapidly spreading in the most popular areas of Delhi, due to which people are facing more and suffering from it.
Know that four out of 11 districts of Delhi have more than 700 cases of the coronavirus, while 5 districts have less than 350 cases.
South Delhi is at the top, where 902 cases were registered till Friday is the highest number of cases in Delhi.  According to the Sources that these cases may soon cross the in the figure.
North-West Delhi at number two
According to the Delhi Health Officer, West Delhi is at number two, where corona cases are increasing, while at number three and number four is South East and South West, where the cry is causing havoc and people are affected. And if this virus continues to grow rapidly in this manner, then there will be a lockdown in Delhi once again, so that we can face a lot of trouble and this is why the Government of Delhi is putting a lot of emphasis on this thing in public. At the places of this too, more and more people are being told this thing that they are going to have to type their hands and keep it within 2 yards so that we can eliminate the coronavirus to some extent.
Fast-growing cases in posh areas
New cases of Corona in Delhi are getting more in the posh areas reported by sources. Out of which there are many areas where most of the people live and most of the people are negligent in these areas due to which the coronavirus is spreading rapidly here, some of these places are as follows Safdarjung Enclave,  Malviya Nagar, Pushp Vihar, Sainik Farms, Pushpanjali etc.
Aware With Covid 19 Tips
You must listen to the Delhi Government and the Government of India once and implement it, which will prove to be very good and effective for you, if you want to avoid Coronavirus and stay away, then you definitely need time. Should be done, it is very necessary to apply face mask together and maintain a distance of 2 yards whether you are going to a public place or you are in an office or somewhere you work, then you must take care of this thing which That can protect you and your family from coronavirus