News
Farmers Protest Delhi know Kisan Andolan Delhi in 2021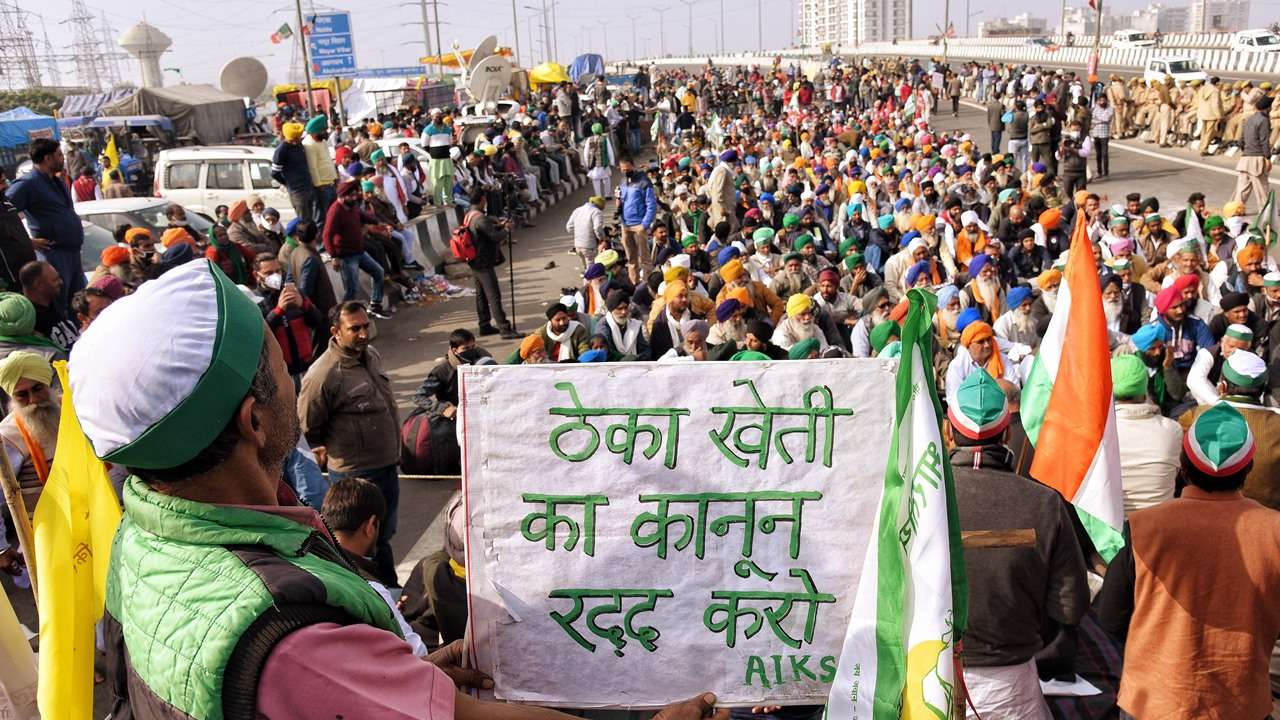 Let's have to look latest updates about Farmers Protest Delhi know Kisan Andolan Delhi in 2021 where Rahul Gandhi and other opposition leaders supporting farmers
Rahul Gandhi and other opposition leaders supporting farmers in their protest have marched from Parliament to Jantar Mantar, where farmers are running parallel sunsets or Parliament.
As the monsoon session takes place inside Parliament, where opposition leaders have banded together to show their support for the farmers' course,
Now it comes after floor leaders meeting in which Rahul Gandhi Malika and tmc dmk red sp and sunir Prabhu of aam aadmi party joined us this time.
They went in two buses, uh 14 political parties showed solidarity with farmer organizations, this is not the first time they have taken it seriously in a series in the last two weeks since parliament was called, uh uh on the Pegasus issue Defeated Rahul Gandhi taking our tractor or cycling uh
They have tried to show unity in some way or the other as they want to send the message loud and clear that the government is not really ready to listen on this whole education of farmers, which is more than nine months. Has been,
They like uh proposed something on this issue at the earliest and they are hoping that the government which is already in discussion with the farmer organizations and since the Supreme Court has constituted a committee then it will be done at the earliest. will be taken as they believe that nothing less than repeal of those three agricultural laws would be acceptable to the opposition and farmers' organizations which have been at the fore.
We must also remember that Punjab elections are about to take place and of course it is a strong residence for the state of Punjab and Haryana and as elections are held in Punjab, all political parties want to show solidarity with those farmers' organizations. Now protesting against it. last nine months.
But would you say Sunil that the opposition's move is aimed at widening the scope of their protest in Parliament. This appears to be the first organized visit of the opposition leaders to the farmers' protest site and we have heard time and again from various opposition leaders inside the Parliament. Talking about how their voice is being suppressed, they are holding the same placards they smuggled outside Parliament and now very clearly where they are sitting very quietly in protest against the farmer, we believe. The farmer protest organizers said they would not allow opposition leaders to use their platform to speak to uhh is this what you are also hearing?
absolutely they are just here to show solidarity what i did i don't know if you are able to run the walkout i spoke to the leaders they are trying to uh on a level just show solid straight they just want say he is one of those farmers they fully support him, its not really an opportunity for him to do politics at this stage but of course he is with him at this moment, in fact it Education has started, they have been at the forefront of parliament and even out on this whole matter, so they are pretty adamant that this issue needs to be resolved uh and uh and if nothing less than parliament then you Know that it would be acceptable to them to repeal these three agricultural laws.
Terms!
farmers protest delhi singhu border
Farmers Protest In Delhi Today,
Farmers Protest india 2021,
Farmers Protest India Latest News,
Farmers Protest In Delhi,
Farmers Protest In Delhi Latest News,
Farmers Protest Today,
Farmers Protest Latest News Today,
Delhi Farmers Protest Reason,
Read Related Articles!!!