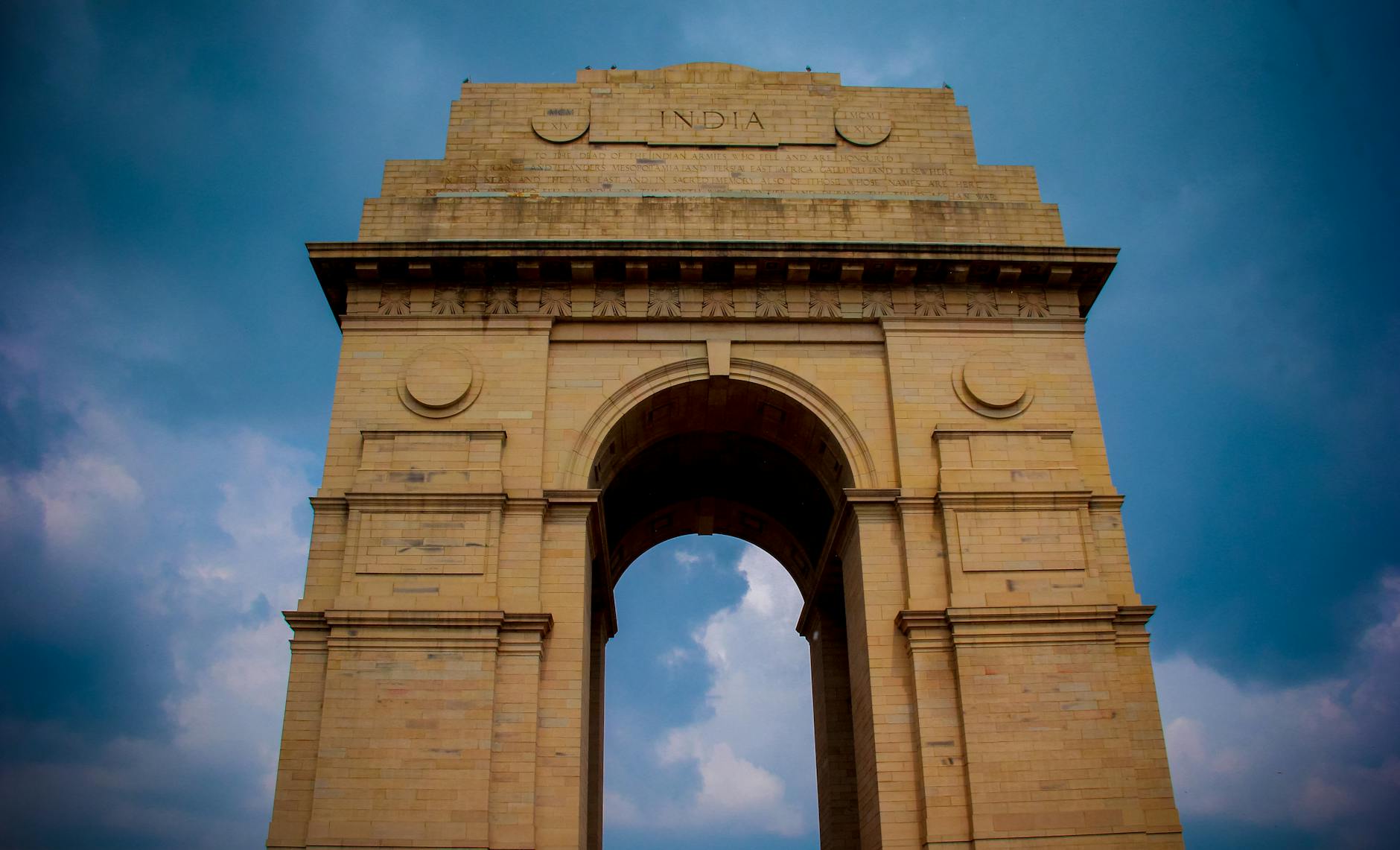 Best Delhi Places To Visit in 2023 Best Tourist Places In Delhi: Everyone wants to enjoy the pleasure of visiting Delhi and the reason is that Delhi is considered to be the largest tourist place along with the capital of the country, people come here to visit not only from the country but also from abroad and the glory of her Praise is done all over the world. If you are also among those who want to visit Delhi and want to know which are the Best Delhi Places To Visit in 2023 where you should roam, then you are in the right place.
When you get bored while doing work, then it seems that you should roam somewhere and if it comes to roaming and not talking about a place like Delhi, then it is impossible.
if you too wish to roam in Delhi's famous places and the streets of Delhi and also wish to know which is the place where we can go and enjoy, then this article has been made for you.
Here everything is going to be known to you about Best Delhi Places To Visit in 2023, if you are your girlfriend If you are thinking of moving to Delhi with your friend or your family, then this article can prove to be a very high value for you, where you will be given answers like questions, which you will find a way to get all answer of best Delhi visiting places in 2023.
This article going to be completely different from others because we have collected your question in this article and then tried to answer them which is not often found in any other place, so let's see how much you like it. You can tell us that in the comment box only, Now enjoy this Best Delhi Places To Visit in 2023 article.
Best Delhi Places To Visit in 2023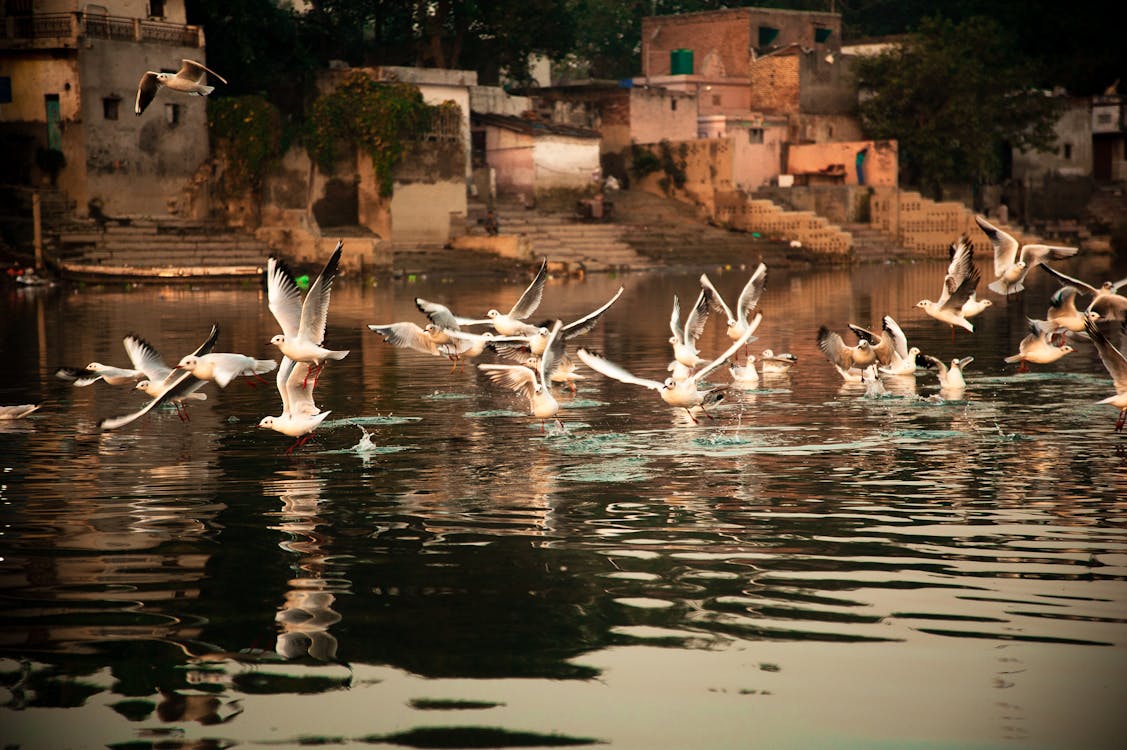 Which are the best places to visit in Delhi in the summer?
Worlds of Wonder: Located in Entertainment City, Worlds of Wonder is a well-known amusement park that features an exciting water park and a Go Karting track. This is a family-friendly place offering a plethora of exhilarating rides and souvenir shops.
Ice Skating Arena: Located inside the Ambience Mall, the Ice Skating Arena is a large skating rink where the participants get to skate on artificial snow.
Five Senses Gardens: Lying in Mehrauli, Five Senses Garden is perched atop a rocky terrain and shelters a beautiful solar energy park and an impressive bamboo court. This place hosts many events, including flower shows and cultural festivals.
Hauz Khas: Located in South Delhi, Hauz Khas is known for its historical significance. This place is packed with a plethora of beautiful village restaurants, pubs, and clubs.
Kingdom of Dreams: The Kingdom of Dreams has two beautiful theatres, showcasing impressive theatrical performances.
 Read | Best Iskcon Temple Delhi 2023 How To Reach, Best Time & Tips
What are the best places to visit in Delhi in the winter?
India Gate: Essentially a war memorial dedicated to soldiers who sacrificed themselves in WWI, India Gate exhibits great architectural beauty. The Republic Day Parade that is organized here is a grand affair and will definitely leave you awestruck.
Hauz Khas: The entire Hauz Khas complex consists of a fort, Islamic madrassas, a water tank, and numerous pavilions and was constructed at the time of Allaudin Khilji's rule. You can enjoy the light and sound shows organized in the Hauz Khas Village Complex or admire the architecture amidst the cool weather.
Paharganj: Named due to its nearness to Raisina Hill, Paharganj is a chaotic neighborhood filled with hotels, restaurants, and shops. Savoring the street foods like Tikki, samosa, etc. in the cool winter is a must.
Khan Market: Named after Khan Abdul Jabbar Khan, Khan Market offers a wide range of commodities. You can pick up fancy winter clothes or interesting home decor.
Which are the best places to visit in Delhi at night?
Sky Bar & Lounge: Situated on Antariksh Bhavan's 24th floor, Sky Bar & Lounge remains open for nightlife lovers until 1 AM. This place allows you to capture a stunning panoramic sight of the city while relishing some fine cocktails.
Glued Reloaded: At Glued Reloaded, you can enjoy bowling and snooker while relishing some delicious Continental, Mexican, and Italian delicacies until 2 AM.
Pandara Road: Lying near the India Gate, the very popular Pandara Road is nothing but a paradise for nightlife seekers. This place has a plethora of food outlets that serve delicious North Indian delicacies from noon to 3 a.m.
Mocha Art House: If you want to spend a memorable night out with friends, smoking hookah and sipping coffee until early morning, Mocha Art House is the place to go.
Paranthas & More: Paranthas & More serves umpteen varieties of hot paranthas and delicious rajma chawal until late at night.
Which are the best places to visit in south Delhi?
South Delhi is often considered the heart of Delhi as it contains some major places of tourist interest as well as business centers. Check out some of the best places to visit in South Delhi during your trip to the capital of India:
Jahanpanah City Forest
Deer Park, Delhi
Delhi Bungee Jumping
Champa Gali
Alai Minar
Siri Fort
Hijron Khanqah
Chhatarpur Mandir
Iron Pillar
Quwwat-ul-Islam Mosque
Five Senses Garden
Tughlaqabad Fort
Mehrauli Archaeological Park
Hauz Khas Village
Qutub Minar
Read | 5 Best Couples Places In Delhi 2023 Know Romantic Places In Delhi
Which are the best tourist places in Delhi for couples?
Looking for some romantic places to visit in Delhi for couples? Here's the list:
1. The Garden of Five Senses can be a perfect place for a romantic evening. Amidst the tranquil setting of the garden, you can engage in a hearty conversation with your dear one. Find yourselves a seat at the amphitheatre and watch an engaging cultural performance.
2. Plan a weekend at Deer Park. The structural beauty of the park owes itself to the Mughal era, and the place is ideal for a picnic. Together, you can also embark on a wildlife tour and grab some great moments.
3. Set amidst an impressive garden, you can grab a romantic dinner with your partner at The Garden restaurant.
4. Engage in a hearty conversation over a deliciously served meal. If you are looking for a less crowded spot, then Parthasarathy Rock inside the JNU Campus is the ideal place to be. Hand in hand, watch the stunningly beautiful sunset and enjoy the natural aura of the place.
What are the best activities to do in Delhi?
The following is a list of the best things to do in Delhi. More information can be found by clicking here!
1. Visit India Gate
2. Enjoy a Segway Ride at Rajpath
3. Visit Qutub Minar
4. Visit Akshardham Temple
5. Touch the Sky with Motorized Paragliding
Connaught Place is a must-see.
7. Visit the wonderful Lotus Temple.
8. ATV Adventure Ride Provides a Thrilling Experience
What should I buy from Janpath?
On Janpath, you will come across a wide range of products. The Gujarati market here does some impressive Kutch artwork that can be purchased at reasonable rates.
You can also explore pavement shops and get your hands on some souvenirs, junk jewelry, perfumes, jewelry boxes, pashmina shawls, and chikankari apparel. Prepare your sinister strategy before settling on your chosen item.
Read | Best Hill Stations Near Delhi 2023 Hill Stations
Which are the best places to visit in Delhi during November?
In November, Delhi can be a peaceful haven and your next vacation destination. Here are some places that you can visit the most on your trip:
Humayun's Tomb
Qutub Minar
Akshardham Temple
Red Fort
India Gate
Lotus Temple
Chandni Chowk
Bangla Sahib Gurudwara
Nizamuddin Dargah
Which are the best places to visit in Delhi near Hauz Khas?
Hauz Khas in Delhi is one of the most popular places for youngsters and tourists who have a fun time visiting it and capturing memories for a lifetime. Here are some of the best places that you can visit near Hauz Khas:
Qutub Minar
Swaminarayan Akshardham
Gurudwara Bangla Sahib
Humayun's Tomb
Lodhi Garden
Delhi Airport Metro Express
Chandni Chowk
India Gate
Read | 10 Best Delhi Tourist Spot in 2023 Place to Visit In Delhi
Where should I go for a 2-day trip near Delhi?
Nainital, Uttarakhand: misty lakes and mountains…
Almora, Uttarakhand…
Lansdowne, Uttarakhand: a quaint little hilly town…
Shimla, Himachal Pradesh: A Hill Station with a Colonial Past
Mussoorie, Uttarakhand: The Queen of Hill Stations
Agra, Uttar Pradesh—the city of the Taj Mahal, the Monument of Eternal Love
Where can couples go for privacy in Delhi?
Let's take a look at Romantic Places in Delhi for Couples (Parks and Gardens).
Lodhi Gardens. Mohammed Shah's Tomb in Lodhi Garden
Japanese Park. This park offers a romantic backdrop for couples.
Deer Park. Deer Park is a peaceful place to relax with your partner.
Five Senses Garden
Parthasarathy Rock.
Where can I go for the weekend in Delhi?
Let's look at some of the weekend activities and things to do in Delhi this weekend.
Jama Masjid.
Adventure Island (source)
Dry spices and fruits in Chandni Chowk
Cycle Tour of Delhi (source)
Gym in the Open Air (source)
Street Food, Connaught Place
Indian Habitat Center (source)
Kunzum Travel Cafe (source)
Read | Visiting Places Near Delhi in 2023 Best Tourist Places Near Delhi
What are the special places in Delhi?
Look out for the top-rated tourist attractions in Delhi and New Delhi in 2023.
The Red Fort
Qutub Minar.
Gurudwara Bangla Sahib.
The Lotus Temple
India Gate.
Jama Masjid.
Humayun's Tomb.
Akshardham.
What is a good 3-day vacation?
Get to know the top destinations for 3-day vacations in 2023.
Asheville, North Carolina
Seattle, Washington.
Miami Beach, Florida
Philadelphia, Pennsylvania.
Austin, Texas.
Chicago, Illinois.
Boulder, Colorado.
New Orleans, Louisiana
Where should I go for a 3-day vacation in India?
Calcutta is in West Bengal.
Chennai, Tamil Nadu
Haridwar, Uttarakhand.
Shimla, Himachal Pradesh.
Can I take my girlfriend to a hotel?
Yes. No law in the country denies an unmarried couple's staying in a hotel. However, check-in is at the discretion of a couple of hotel owners or managers.
Where can I take my girlfriend in Delhi?
Five Senses Garden
Parthasarathy Rocks.
Old Fort (Purana Quila)…
Hauz Khas Village
Mehrauli Archaeological Park.
Lodhi Garden. Image:
Millennium Indraprastha Park
Qutub Minar.
Is staying in Delhi hotels safe for unmarried couples?
Delhi is absolutely safe. One can choose hotels from ITCC Maurya, Hilton, or Jaypee Vasant in south Delhi.
Which is better, Mussoorie or Lansdowne?
Mussoorie is a better option if you want to be among the crowds and have access to facilities. Lansdowne, on the other hand, is unrivaled in terms of peace and tranquillity. Both have mountains, although Lansdowne is lower than Mussoorie. Mussoorie has more activities and waterfalls.
Which place is best for a one-day trip?
Ramanagaram. A beautiful temple in Ramnagar
Shivanasamudram. A View of the Shivanasamudra Waterfalls
Hogenakkal. Boating in Hogenakkal (source)
Mysore. Palace of the Maharajas of Mysore
Nandi Hills. Sunrise at Nandi Hills…
Kabini. Kabini. …
Bheemeshwari. …
Shivagange.
How can I spend my girlfriend's day in Delhi?
Let's take a look at the Romantic Places in Delhi 2023 in bullet points below:
Garden of Five Senses, Saidul Ajaib
Lodhi Garden, Khan Market…
Buddha Garden, Dhaula Kuan…
Deer Park, Hauz Khas Village…
Parthasarathy Rocks, JNU…
Delhi Haat, INA.
Which part of Delhi is the best?
Vasant Kunj.
Dwaraka.
Mayur Vihar.
Udyog Vihar.
Hauz Khas.
Saket.
Nehru Place.
Karol Bagh.
What is Delhi well-known for?
The Scrumptious: Dilli Ki Chaat
Street Shopping at Giveaway Prices
The Metro: The Magic of the Intracity Rail
Hauz Khas: Fort, Cafes, and Parties
A Market to Remember: The Khan
Magnificence Actualized at the Lotus Temple
Awe-Inspiring Akshardham.
Devotional Experience of the Nizamuddin Dargah
Where can I go on a Sunday in Delhi?
gawking at the Qutab Minar…
Find inner peace at Lotus Temple…
Take a walk to India Gate…
Pay obeisance at the Akshardham temple.
Pay a visit to Rashtrapati Bhavan…
Experience a different culture at Jama Masjid.
Party away at Connaught Place…
Go boating at the Old Fort.
Final Words!!!
We are fully assured that after reading this article in full, the desire to move to Delhi must have intensified, and at the same time, all your doubts will have been cleared here, through which you will be able to roam Delhi comfortably. To read more articles like "Best Delhi Places To Visit in 2023," you should remain with us like this, as well as bookmark this website so that, in the future, whatever reforms we put here can reach you first.
Terms 
Best Places To Visit In Delhi With Friends,
Tourist Places Near Delhi Within 100 Kms,
Best Places To Visit In Delhi In Morning,
Best Places To Visit In Delhi For Couples,
Places To Visit In Delhi During Corona,
Places To Visit In Delhi At Night,
Places To Visit In Delhi With Parents,
Places To Visit In Delhi In Corona,