QnA
Can I Stay In Gurudwara For Free? Get Ultimate Guide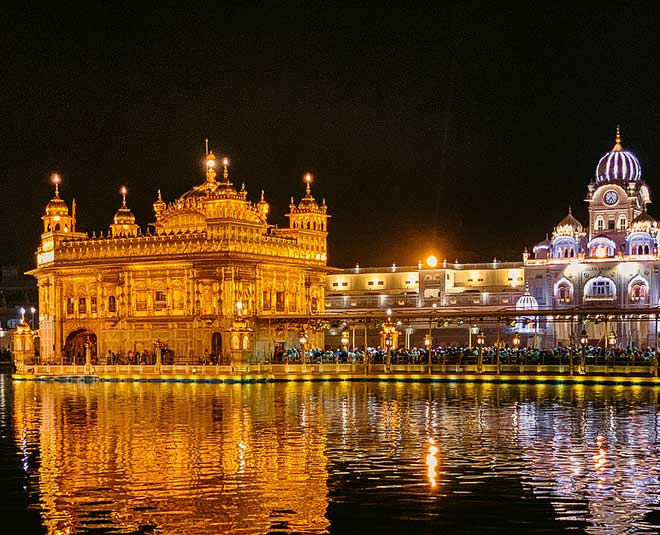 Curiously, Can I Stay In Gurudwara For Free? All your answers are given here.
Yes, you can stay in a gurudwara for free, and you have access to the langar or communal kitchen. Langar is a meal provided to all, regardless of caste, creed, or religion. The gurudwara is a peaceful place, and you are welcome to stay here.
A gurudwara is a place of worship for followers of the Sikh religion. The word gurudwara means door to the guru, and Sikhs believe that all gurus (teachers) lead to the one true Guru, which is God. Gurudwaras are open to all people, regardless of religion or background. They are usually located in urban areas, near Sikh temples or historical sites.
They are peaceful sanctuaries that offer free food and lodging for all who need it. In fact, gurudwaras are some of the best places to stay in India if you are looking for a clean, comfortable, and safe place to stay.
Which Gurugdwara is best for a stay?
There are many famous gurudwaras in India, each offering a unique experience to travelers. Not only do these sites provide a sense of spiritual peace, but they also offer an array of services to visitors, such as free food and accommodation. From the sprawling Golden Temple in Amritsar, Punjab to the beautiful Hemkund Sahib in Uttarakhand, there are numerous gurudwaras across the country that deserve to be explored.  In addition to spiritual experiences, many of these gurudwaras offer historical significance, as well as a chance to learn more about Sikh beliefs and culture.
The most popular ones are the Golden Temple, Harmandir Sahib in Amritsar, Takht Sri Hazur Sahib in Nanded, Bangla Sahib Gurudwara in Delhi, and Patna Sahib Gurudwara. Each of these has unique features, traditions, and its own grandeur that makes it interesting. Thus, it can be difficult to decide which one to visit first.
Is black jeans allowed in Golden Temple?
As per the rules of the Golden Temple, there is no dress code. Visitors are allowed to come as they are and wear whatever they are comfortable in. Therefore, it is permitted to wear black jeans while visiting the Golden Temple. However, it is important to note that visitors must cover their heads with a scarf or a similar material, and must also remove their shoes prior to entering the temple premises.
Can you sleep in a gurudwara?
Yes, you can stay overnight in a Gurudwara. At most Gurudwaras, you are welcome to stay in the premises and sleep without being charged. The accommodations for guests are generally in the form of dormitories, but some Gurudwaras also provide private rooms for pilgrims. As a token of gratitude, donations are accepted at many Gurudwaras, but it is not mandatory.
A gurudwara is a place of worship for adherents of the Sikhism faith and there are close to 300 rooms for pilgrims offered free of charge. These rooms are open to all people without any restriction, providing for a comfortable and peaceful stay. Visitors can stay for any period of time and enjoy the excellent hospitality provided by the gurudwara staff.
Read: Where to Stay in Delhi, India, for Free in 2023