Food
Best Korean Restaurants In Delhi – [Best Guide]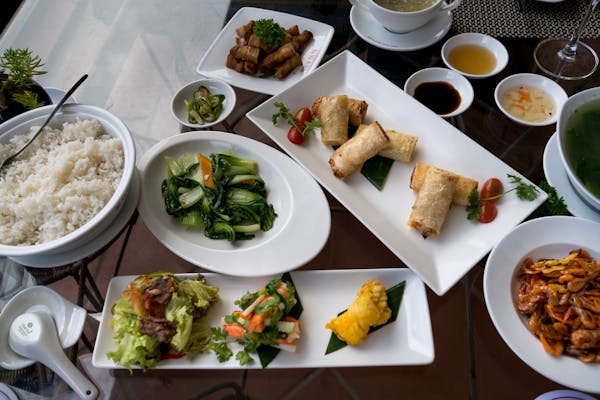 Delhi, the capital of India, is a vibrant and bustling city that caters to a wide array of cuisines from all over the world. The availability of Korean restaurants in Delhi is no exception, with numerous places offering delicious and authentic Korean cuisine. From traditional favorites like bulgogi and bibimbap to modern fusion dishes, Delhi's Korean restaurants cater to every taste. Here is a list of the best Korean restaurants in Delhi to explore for your next culinary adventure.
Delhi is one of the most popular cities in India when it comes to food. It is dotted with a plethora of restaurants from different culinary backgrounds, and Korean Restaurants are no exception. There are a few of them that have stood out for their exceptional food and the overall ambience. From traditional to modern Korean food, each restaurant has something special to offer.
List of Best Korean Restaurants In Delhi
Delhi, the capital of India, is a bustling metropolis that constantly draws in tourists from all over the world. There is a variety of food outlets to suit every taste, and many of them are located near tourist attractions. For those looking for a special culinary experience, Korean restaurants in Delhi offer some of the best meals in the city. From traditional Korean dishes to modern fusion cuisine, these restaurants have something for everyone.
Gung The Palace
Busan Korean Restaurant
Cafe At Korean Cultural Centre
Seoul Restaurant
Kori's
The Bibimbap Myung-Ga
Hahn's Kitchen
Dalgrak
The For'est
Master Koii's
Conclusion
Delhi is known for its vast and diverse range of cuisine, and it has become a favorite destination for many food lovers. Among all the different cuisines, Korean restaurants are becoming increasingly popular in Delhi for a few key reasons. The first is the quality of the food – many Korean restaurants in Delhi serve delicious and authentic dishes that are sure to please even the pickiest of eaters. Secondly, the atmosphere at these restaurants is inviting and cozy, allowing for a great dining experience.
Delhi is home to some of the best Korean restaurants in the country. Here you can experience a unique blend of traditional Korean cuisine with some fantastic local flavors. From BBQs to bibimbap, there is something for everyone. Seoul Street, located in Gurugram, is particularly popular for its spicy, authentic Korean dishes.
Grab Related Stuff!!!
{NEW} Best Delhi Places To Visit in 2023 Tourist Places
{NEW} Best Delhi Service 2023 Data Entry and IT Services
Best Delhi Hotels in 2023 Luxury Hotels in Delhi
{NEW} Best Delhi Restaurants 2023 Best Hotel In Delhi
{NEW} Best Resorts Near Delhi 2023 For Perfect Weekend
{NEW} Top 10 Best Psychiatrists in Delhi 2023 Know Psychiatrists in Delhi
{NEW} List of Top 10 Best Neurologists in Delhi 2023
{NEW} List of Top 20 Best Dermatologist In Delhi 2023
{NEW} Top 10 Best Hair Transplant in Delhi 2023
{NEW} Best Delhi Colleges 2023- Engineering, Medical, MBA
Best Delhi Cricket Academy in 2023 With Fees
Top 10 CBSE Schools In Delhi 2023 [Full Review]
{NEW} Best Delhi Places To Visit in 2023 Tourist Places
{NEW} Best Delhi Service 2023 Data Entry and IT Services
Best Delhi Hotels in 2023 Luxury Hotels in Delhi
{NEW} Best Delhi Restaurants 2023 Best Hotel In Delhi
{NEW} Best Resorts Near Delhi 2023 For Perfect Weekend
{NEW} Top 10 Best Psychiatrists in Delhi 2023 Know Psychiatrists in Delhi
{NEW} List of Top 10 Best Neurologists in Delhi 2023
{NEW} List of Top 20 Best Dermatologist In Delhi 2023
{NEW} Top 10 Best Hair Transplant in Delhi 2023
{NEW} Best Delhi Colleges 2023- Engineering, Medical, MBA
Best Delhi Cricket Academy in 2023 With Fees
Top 10 CBSE Schools In Delhi 2023 [Full Review]