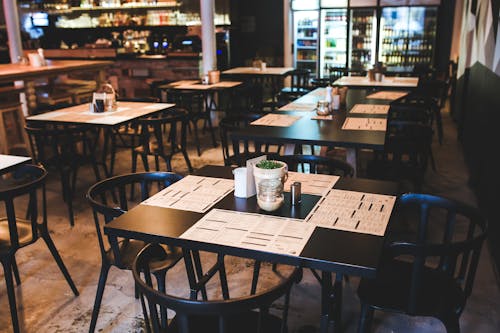 Best Restaurants In South Delhi For Couples
When it comes to variety, then finding to good restaurants is a pleasant experience, so if you are one of who like a lot of variety in taste and like to eat food at good places, then this article is for you to know Best Restaurants In South Delhi where you can get to see many varieties in your favorite food.
It showcases a combination of cooking styles and delicious cuisines from Central and South Delhi. Some of its notable dishes are Mughlai Paratha, Chole Bhature, Rolls, Aloo Chaat, and some of the non-veg including Kima Matar, Biryani, Murg Kebab, Murg Musallam. If you are fond of exotic flavors, then Mughlai food is perfect for you! Here is a list of the best restaurants in South Delhi 2022 that serve authentic and absolutely scrumptious delicious food.
Famous Food Restaurants In South Delhi 2022
Information about the best restaurants in South Delhi is given in the table below, as well as address information has been given here, through which you can reach here by contacting them and some best inside tips are also on given. It is going to be very useful for you, if you express your desire to go to these Fine Dining Restaurants In South Delhi, then you will get the complete list below, then if you follow this list carefully then all your problems will be solved that which is the Best Restaurant And Bar In South Delhi?
Name of Restaurants
Information
Insider Tips
Address Information
DEL
Give your day a great spin by giving your palate something to look forward to by booking a table at 'DEL'. This fancy all-day dining Fine Dining Restaurants In South Delhi
is a great place to enjoy a sumptuous dinner or even a power lunch with a co-worker.DEL is the perfect amalgamation of swish décor, flawless service, and a global fine menu. Since the restaurant is located in Aerocity, the Hospitality District, it is often chosen as a stopover for globetrotters.

A must-try 'Deli Bistro Bun' filled with cheese, tofu, edamame, and Tobacco mayo
'Breakfast buffet' is a steal
Ready to satisfy diners round the clock for burgers, sandwiches, and more, this coffee shop is a classic late-night go-to

Roseate House, Asset 10, Hospitality District, Aerocity, New Delhi
AnnaMaya
There are many occasions when an all-day eatery comes in handy. Whether you feel like midnight or want to return from a late party or hang out with a loved one over coffee, whatever the reason, a 24X7 restaurant is useful. The city may be packed with many such eateries, but an overwhelming majority of them can be found near the airport, when you are flying in or out at odd hours.

Their flavor is a great start with Cooked Butter Garlic Prawns and Chicken Tikka, as is the Amritsari Goat Milk Paneer Tikka.
ForBest non-Veg Restaurants In South Delhi, go with the lovely lamb chops or Delhi's Original Butter Chicken
Must-try sweets of this Famous Food In South Delhi once. There is an entire counter dedicated to sweet treats, which remind you of Charlie and the Chocolate Factory. Go for their 'Pecan Pie', 'Blueberry Cheesecake', or one of their lovely 'Jeltos' and house toppings

Andaz Delhi, Asset 1, Aerocity, IGI Airport, New Delhi
DRAMZ
In terms of gastronomy, New Delhi has changed a lot. Gone are the days when South Delhi was considered the poshest area in the city to have dinner. Other localities have emerged as new 'it' neighborhoods saturated in style, elegance and class. For a dive into world-class gastronomy, skip the five-star hotels and restaurants in South Delhi in the vicinity of Mehrauli. The area was frequented by tourists hoping to admire the Qutub Minar, but recently the area has emerged as one of the most sophisticated squares to achieve international-class gastronomy. Part of this charming nod is 'DRAMZ', a charming retro-lounge that is endowed with five-star quality food and great dining space.
From '18-Year-Old Single Malts' to 'Blended Scotch' to Whiskeys from Australia and South Africa, this is truly a whiskey lovers' paradise

'Whiskey Gimlet' Pairs Beautifully With 'Stir-Fried Chicken'

On the food front, try and order from the Anglo-Indian menu like 'Machhi Tikka' and 'Murgh Korma' for good food.

1580/1, KD Marg, Mehrauli, New Delhi
Smoke House Deli
Monkey House Deli is a deli-style restaurant that serves casual eclectic cuisine with flair. The menu is heavily influenced by American culture but this is where the similarity ends.

The owner has brilliantly designed the Rooftop Restaurants In South Delhi to turn it into a tunnel of light. The yellow walls are covered with hand-drawn sketches of Mughal architecture which blends well with the view.

The place complements the interiors in every way. Sitting in a beautiful room filled with the scorching sun to sample the sumptuous cuisine brings a big smile to your face.

'Soy-Spiced Tofu', 'Spinach and Millet Soup' and 'Quinoa Salad' are all great options for vegetarians.
Smoke House serves deli bread as an appetizer, so don't miss out on
Ask for Cheesecake and You Won't Go Wrong

DLF Promenade Mall, Vasant Kunj, New Delhi
Cafe Delhi Heights
A very popular example of the playful nature of a restaurant is 'Cafe Delhi Heights. This Best restaurant In South Delhi For Couples brand is one of the fastest-growing chains of casual funky restaurants starting from Delhi and has since spread to multiple outlets across the city.

This quaint trendy restaurant has an outlet in the busy upcoming area of ​​Sangam Courtyard in RK Puram and is highly loved by diners of all ages. From families with kids to office-goers flocking for lunch, Cafe Delhi Heights is alluring for everyone.

An all-day breakfast menu lets you eat eggs whenever you want
His 'Aglio Olio with Bacon' is an all-time crowd favorite
Complete your meal with 'chocolate fondue' or 'waffles'

1-2, Sangam Courtyard, R K Puram, New Delhi
Elan
Delhi is filled with many dining rooms all day in a variety of styles and budgets of all kinds, so you have a plethora of dining options at Best Restaurants In Delhi just waiting to be explored.

Put the famous places aside and enter the unknown with 'Allen', a classy beautiful venture of Lodhi on Lodhi Road, Delhi. Situated in some of the most beautiful green areas of Delhi, Elan takes your breath away with its ambiance alone.

This Best Restaurant And Bar In South Delhi is luxury at its best. Since Hotel Aman split off from the chain, the restaurant has only grown in quality.

Lodhi is owned by DLF, which also owns Emporio Mall in Vasant Kunj and its rooftop Setz restaurant.
The emphasis is on pleasing the resident guest, which means you can ask the chef to cook off-menu dishes
This peace is not expensive. But don't be a fool. it ain't even cheap

The Lodhi, Lodhi Road, New Delhi
Plum by Bent Chair
this Best Veg Restaurants In South Delhi is filled with urban elegance and grandeur surrounded by attractive,

vibrant walls and beautifully designed, well-crafted furniture; Its sparkling and cheerful interiors are done in an extraordinary style that no one has ever seen before.

The huge bar section is also beautifully designed. The dining area is quite spacious with a variety of comfortable sofa chairs and sofas. Located at The Walk In Worldmark 2, Aerocity in New Delhi, this dining house serves some of the tastiest Pan Asian cuisine in the city. The entry of people and children below 21 years of age is strictly prohibited at this Famous Food In South Delhi

Best Restaurants In South Delhi For Couples offers its services from 12 noon to 1 pm on all days of the week.

It is a retail restaurant and offers you the opportunity to buy everything you have your eyes set on, from decor and furniture to crockery.
Don't forget to gawk at the restaurant's terrace, as it showcases the brand's tropical collection, quirky cat lights, and Rocky Star lanterns.
There's no denying that Plum is made for Instagram. So make sure to take lots of photos of you posing next to the 12-foot winged bears set up outside the venue

The Walk, Worldmark 2, Aerocity, Delhi
Jamun
Jamun, nestled in the luxurious localities of Lodhi Colony, South Delhi, is an elegant eatery that serves nouveau Indian cuisine. From the exquisitely prepared food to the sumptuous interiors, everything about this place is infused with class and sophistication. The trendy and pleasing ambiance will leave you mesmerized as you enter the restaurant.

The highlight of the menu 'Thalis' is Ayurvedic, vegetarian and health-conscious specialties for diabetics.
Don't miss seeing Jamun Kulfi
Check out Signature Cocktails and Mocktails

17, Lodhi Colony, New Delhi
DKK
This Vasant Kunj, New Delhi, the Best Restaurant And Bar In South Delhi was originally conceived as a coffee shop but was explicitly designed to suit the buffet requirements for house guests and the general public.

He then converted the restaurant into a full-day operation for the customers. The room itself is huge, with high ceilings and enough space to run two restaurants.

On one side a glass wall looks out over the garden to give patrons a great view of the outside.

Plate-glass windows overlook the garden and because it has no roof, you look straight up 2 floors above
Sunday Brunch is popular among residents of Vasant Kunj
The outlet also has an extensive international and national buffet and a la carte spreads that tantalize your taste buds and provide a delectable dining experience.

The Grand New Delhi, Nelson Mandela Road, Vasant Kunj, New Delhi
Kiyan
As soon as you walk into a well-decorated room, you are so overwhelmed by the decor that the rest fades. But we accept that it is a combination of all three things – food, ambiance, and service.

Rooftop Restaurants In South Delhi place is a little further from Delhi, near the 21st milestone, Rajokri to be exact, and a perfect escape from the hustle and bustle of noisy Delhi.

go for lunch at this famous Food In South Delhi

. It might seem a little dark at dinner time

Thai food is, as you would expect, excellent, but the European and Indian sections of the menu also serve up some excellent dishes.
Ask for a tour of the property. the hotel is very nice

The Roseate, Samalkha, NH 8, New Delhi
United Coffee House Rewind
A very nice place for such dishes try United Coffee House Rewind which is located at Nehru Place in Delhi. The place has an amazing all-day breakfast menu which is perfect for those who want to eat light.

This place is often a must-visit at Best Restaurants In South Delhi with friends and family because of its amazing food and lovely ambiance.

try to Order at this Best restaurant In South Delhi Daryaganj Giant Samosa, Garlic Naan, Lahori Meat, Khima Ghotla, Dal Makhani, Chicken Sandwich, Paneer Chutney Grill Sandwich, Tunisian Hot Chili Burger, Earth & Turf Burger etc.

They have an all-day breakfast menu option for diners who want to have light-bites
His 'Daryaganj Gantt Samosa' is a must-try
'Saffron pistachio ice cream not to be missed for desserts' topped with 'Atomic Kala Jamun'

Unit R03, Upper Ground Floor, Epicuria, Nehru Place, New Delhi
Moti Mahal Delux
Moti Mahal Deluxe is one of the best restaurants in Delhi which is located in South Extension. The main cuisine served at Moti Mahal Deluxe, South Extension 2 is Chinese, Mughlai, North Indian.

Moti Mahal Delux, South Extension 2 restaurant timing For Today : 12:00 PM to 11:00 PM

Best for friends and family

Enjoy food while playing music to feel enormous

Butter Chicken, Dal Bukhara the most at Moti Mahal Delux, South Extension 2.

E 31-32, South Extension 2, New Delhi
Jamie's Italian
this Best Restaurants In South Delhi is located in Ambience Mall, Vasant Kunj, Delhi is one of the most sought-after cafes in the city. Serving delicious comfort food at an affordable price, this place is extremely popular among the young crowd.

The food here is particularly delicious, soaking up in the aroma and flavor you want for more. If you're a pizza fan, you can choose from a wide range of artisan dough, hand-tossed pizzas, topped with the most delicious ingredients and baked to perfection.

Ask to sit near the open kitchen so you can whet your appetite while watching the cooks at work
Pizza selection limited to four, but share at least one to understand why they're famous
Jamie's doesn't have a bar license yet, but when it does have one, you can pair your meal with Fratelli, the restaurant's exclusive Indian wine partner, or one of the popular Italian wine labels on the menu.

Ambience Mall, Vasant Kunj, New Delhi
Dragonfly Experience
Visited by renowned Bollywood celebrities like Badshah, this high-end Best restaurant In Delhi promises a sumptuous dining experience.

this

Famous Food In South Delhi spread over 10,000 square feet, there are separate dining areas where you can sit and enjoy a sumptuous meal.

Best Restaurants In South Delhi has a huge bar where you can sit and blow your senses with some adorable varieties of cocktails. The manga cocktail menu was specially designed by renowned mixologist Richard J. Designed by Hargroves.

The 'manga' cocktail menu was designed by British mixologist, Richard J. Hargroves, while the wines are handpicked by Mandeep Singh.
'Hagroves' Tipple Tails is a Sakazuki cooler served in a dragonfly-shaped jar
'Dragonfly Sushi Donut' and 'Thai Curry Pizza' are great examples of offbeat thinking.

Worldmark 1, Aerocity, Indira Gandhi International Airport, New Delhi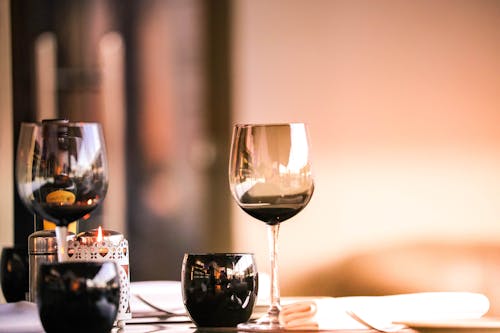 Other Famous Food Restaurants In South Delhi 
Farmers Basket At Pluck
Blooms
Diablo Mehrauli, South Delhi
Ziu R K Puram
Bo Tai Mehrauli, South Delhi
Paul Ambience Mall, Vasant Kunj
FIO Cookhouse and Bar
Perch Wine & Coffee Bar
Chili's,Ambience Mall, Vasant Kunj
Olive Bar & Kitchen,Mehrauli, South Delhi
Food Exchange,Novotel New Delhi Aerocity-An AccorHotels Brand
Farzi Cafe,The Walk, Worldmark Delhi
Delhi Club House,R K Puram, South Delhi
Raasta,Green Park, South Delhi
Underdoggs,Worldmark 2
The Kylin Experience,Worldmark 2
India Grill,Hilton Garden Inn, Saket
Padmanabham,Greater Kailash (GK) 1, South Delhi
Read– Best Restaurants In Delhi 2022
Frequently Asked Questions
What is the mode of payment accepted here?
You can make payments Via Cash, Debit Cards.
What are the best restaurants in South Delhi for delivery?
Although now a day's almost every restaurant in south Delhi provides delivery some of the popular names mentioned below.
Namaste Asia
Dimcha
QLA
Ginger Garlic
Which restaurants are open for dining in South Delhi?
There are many of namely DEL, AnnaMaya, Smoke House Deli are open for dining in South Delhi
What are the famous restaurants in South Delhi?
DEL, AnnaMaya, Smoke House Deli are famous restaurants in South Delhi
What are the Top Chain Restaurants in South Delhi?
Top chain restaurants in South Delhi are Barbeque Nation, Cafe Delhi Heights, Chili's, Mamagoto.
What are its hours of operation?
The establishment is functional on
Monday:- 11:00 Am – 10:00 Pm
Tuesday:- 11:00 Am – 10:00 Pm
Wednesday:- 11:00 Am – 10:00 Pm
Thursday:- 11:00 Am – 10:00 Pm
Friday:- 11:00 Am – 10:00 Pm
Saturday:- 11:00 Am – 10:00 Pm
Sunday:- 11:00 Am – 10:00 Pm
Read More Related Articles!
Terms!
Best Indian Restaurants In South Delhi
Best Restaurants In South Delhi For Couples
Best Restaurants In Delhi
Fine Dining Restaurants In South Delhi
Best Veg Restaurants In South Delhi
Best Restaurant And Bar In South Delhi
Famous Food In South Delhi
Rooftop Restaurants In South Delhi