QnA
What Should I Buy In Delhi? The Ultimate Guide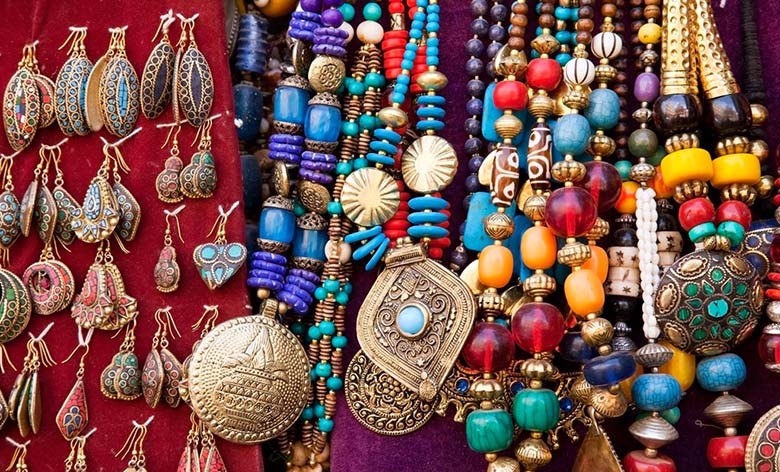 Curiously, What Should I Buy In Delhi? featured everything to Know.
There are many things that you can buy in Delhi ranging from souvenirs to traditional Indian clothes and jewelry. Whether you are looking for a special gift or some unique items, Delhi is a great place to shop. You can find everything from antiques and handmade crafts to local spices and cuisines.
Shopping in Delhi is an unforgettable experience; it is a vibrant and colorful city, home to bustling markets, unique stores, and street vendors. Whether you're in search of traditional Indian clothing and art or looking for modern electronics and gadgets, Delhi is sure to have something for everyone. The city's markets and bazaars are full of bargains and one-of-a-kind treasures, allowing visitors to find items they won't find anywhere else. From handcrafted fabrics and jewelry to souvenirs and spices, a shopping excursion through Delhi is sure to be a fun and memorable experience.
Here is a Checklist of What Should I Buy In Delhi?
See the list of best products to buy in Delhi..
#1 Cloths
Delhi is a popular destination for people looking for affordable, trendy clothes. The city offers a wide range of clothing options for people of all tastes. Whether you're looking for formal wear, casual wear, or something in between, you're sure to find what you're looking for in Delhi.
There are various places in Delhi where you can find epic clothes, such as Janpath Market, Connaught Place, New Delhi, Chandni Chowk, New Delhi, Sarojini Nagar Market, Sarojini Nagar, New Delhi, Lajpat Nagar, Jwala Heri, Kamla Nagar Market, Monastery Market, and more.
The market is flooded with a wide variety of clothes to choose from, all at reasonable prices. You can find almost every type of clothing here, be it Indian wear, Western wear, or fusion wear.
A buyer can find anything he or she is looking for in the market. The market is also a good place to find good deals on clothes.
#2 Madhubani Paintings
Madhubani paintings are an ideal way to decorate a house with Indian patterns, artwork, and colors. You can buy these Madhubani paintings in Delhi. The colors in the paintings are very eye-catching, and they can add a lot of character to your house. Madhubani paintings are also a great way to add some Indian flair to your house.
There are many shops and galleries in Delhi that sell them at affordable prices. Additionally, you can also find them online.
#3 Silver Handicraft
Silver Handicraft could be the other best product In Delhi that you can prefer to buy. Delhi is famous for its local silversmiths, who are experts in silver art, like silver tea sets, silver jewelry, and also showpieces. Their skill has been passed down from generation to generation, making the quality of the silver craftsmanship very high. The products made by these silversmiths are not only beautiful but also very durable.
You can find many shops in Delhi that offer you a wide range of Silver Handicrafts.
#4 Wedding accessories
If you are looking for the perfect accessories to make your wedding day complete, then Delhi is the place to be. There are various famous wedding accessories shops in Delhi, where you can purchase everything from exquisite jewelry to exquisite bridal gowns. You can even find accessories like bouquets, veils, and tiaras that will make your big day even more special. Furthermore, many of these shops showcase traditional and contemporary styles so there's something for everyone.
These shops offer everything from jewelry, wedding gowns, shoes, hats, and even bridal bouquets. The quality of their products is unmatched and it reflects the craftsmanship of the designers in the city.
#5 Books
Delhi is one of the most bustling cities in India, and it is well-known for being a book lover's paradise. Whether you are looking for new books filled with glossy pages or well-worn used books with pages worn soft from the passage of time, Delhi is the place to go.
The city offers an incredible selection of used books at affordable prices. Used bookstores are scattered across Delhi, and they are often stocked with books of all genres, from classic literature to bestsellers. Moreover, these stores also provide rare and hard-to-find titles.
Not only are used books readily available, but they can also be purchased at prices that are much lower than the cost of new books. In addition to being affordable, used books provide a glimpse into the cultural history of India, since they come from people who have lived and experienced life in India.
Read more Blogs!
Does Ikea deliver in Delhi? Get a Comprehensive Answer
Can I Stay In Gurudwara For Free? Get Ultimate Guide