QnA
Where To Buy Western Dresses In Delhi: The Purest Guide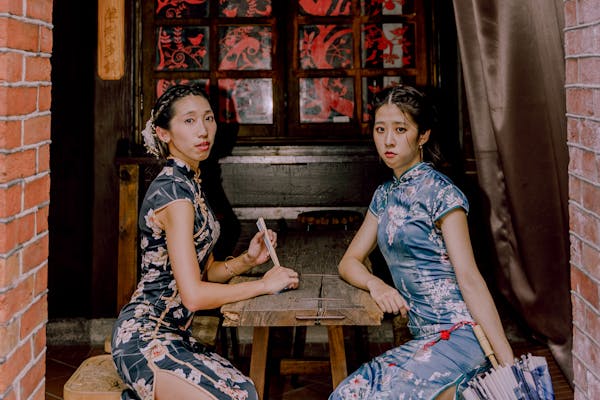 If you're looking to know Where To Buy Western Dresses In Delhi? then there are several options available. Delhi is home to many well-known and established stores that carry a wide range of Western dress designs. Many fashion boutiques and department stores have an extensive selection of Western dresses. The popular shopping malls in Delhi have several stores that offer Western dresses in various styles, fabrics, and designs.
there are many places to buy Western-style clothing in the city, whether you're looking for something to wear to a special occasion or just want to update your wardrobe. From department stores to luxury malls, you'll find a variety of options to choose from. Whether you're looking for a traditional western dress or something with a more modern twist, you'll be sure to find what you need in Delhi.
Read this article carefully and get to know places to shop for a western dress for special occasions
Places Where you can Buy Western Dresses In Delhi 2023
See the list of best markets Where To Buy Western Dresses In Delhi in 2023 easily
#1 Chandani Chowk
Chandani Chowk is one of the well-known places in Delhi to buy best-in-class western dresses for various occasions. It is located in the heart of the city, making it easily accessible and brimming with people of all ages. The shops here offer a wide range of clothes, from casual to formal, so anyone can find something to fit their needs. Moreover, the prices are quite reasonable, making Chandani Chowk a great place to shop for affordable, fashionable clothes.
This bustling marketplace has become a popular spot for tourists and fashionistas alike. The area boasts a huge selection of dresses for all occasions; from casual everyday wear to high-end formalwear, there is something for everyone at Chandani Chowk. The dresses come in a variety of styles, colours, and fabrics so customers can find exactly what they're looking for.
#2 Sarojini Nagar Market
Sarojini Nagar Market is a popular market located in Delhi, India. It is known for its vast selection of western attire for all occasions. The market offers customers an array of clothing items such as dresses, skirts, tops and accessories at highly affordable prices. In addition to the selection of western apparel, the market also offers a limited selection of ethnic wear, ranging from sarees to kurtas.
With a wide selection of apparel from renowned brands, the market is a great place to pick something for any occasion. The store owners are friendly and helpful, offering customers personalized shopping experiences.
It is a flea market filled with shops selling clothes and accessories from all over India and abroad. Whether it's a summer dress, a formal blazer or a designer evening gown, this market has it all. It is especially popular for its selection of trendy and affordable western apparel.
#3 Palika Bazar
Palika Bazaar is perhaps one of the most renowned and popular shopping destinations in Delhi. Located in the heart of Connaught Place, the bustling market has been a hot spot for locals and tourists alike seeking a unique experience. From traditional garments and accessories to western-style clothing, Palika Bazaar has something for everyone. The market is known for its wide selection of dresses, making it an ideal destination for anyone looking for fashionable garments that fit any budget.
Here one can find all kinds of women's and men's apparel, ranging from ethnic Kurtis and sherwanis to trendy blazers and suits. Not only that, but Palika Bazar also provides a plethora of accessories like bags, belts, shoes, stoles, and watches that can be matched with any outfit.
The market is full of vibrant and colourful stores, each offering a different selection of clothing. You can find anything from designer labels to budget-friendly options, perfect for any budget.
#4 Janpath Market
Janpath Market on Janpath Road in New Delhi is a great place for those who want to buy the best Western Dresses for any occasion. This market has been around for many years and is still one of the most popular places to shop in the city. It is known for its selection of designer brands and a variety of styles, from casual to formal. The market also offers great discounts that can be found throughout the year, making it a great choice for bargain hunters.
From casual daywear to formal eveningwear, Janpath Market has it all. The prices are reasonable and the selection of garments is vast, making it an ideal spot for bargain hunters looking to get a great deal on the latest trends.
It is home to a wide variety of stylish Western Dresses and other accessories that can be worn to any occasion. Here you can find everything from casual dresses, and party dresses to formal wear, all at affordable prices.
Read: What Should I Buy In Delhi? The Ultimate Guide  
 #5 Khan Market
Khan Market is one of the best markets for western dresses in New Delhi. It is known for its wide range of exclusive western dresses, and its affordability makes it an ideal spot to shop. The market is not only popular with locals but also attracts ex-pats and tourists from around the world. The market has a wide selection of major international brands, as well as small boutique stores.
Due to its strategic location, Khan Market has become one of the most favoured shopping destinations in Delhi. This market is a great place to purchase western clothing, with a wide array of stores offering stylish and trendy pieces. People can find clothing for any occasion, from casual to formal, at reasonable prices. The atmosphere of the market is very relaxed and inviting, making it a great place to take a leisurely stroll while browsing the many options.
#6 MGF Metropolitan Mall
MGF Metropolitan Mall is a great place to buy western-style dresses in Delhi. Located in the heart of the city, the mall offers affordable clothing from an array of international brands. It also offers a wide variety of styles and designs for those looking for that perfect outfit. With the latest trends and fashionable designs, it is the perfect place for anyone looking for an outfit that stands out from the crowd.
MGF Metropolitan Mall is a popular and well-known shopping destination in Delhi. Shoppers can find some of the best western dresses at this mall, which are fashionable and yet affordable.
With great discounts and a wide variety of products available, this mall is the perfect place for those who are looking for top-notch fashionable products at budget-friendly prices. Moreover, the mall has conveniently located outlets, making it easy to visit and explore. From casual wear to special occasion dresses, you can find everything at this mall. The mall houses several renowned international brands, making it the go-to shopping destination for many shoppers.
Conclusion!
If you are looking for western dresses in Delhi, you have come to the right place. Delhi is home to some of the best fashion stores in India, offering a wide variety of western clothes for everyone. Whether you are looking for a classic shirt and jeans combination, some fashionable dresses or something more traditional, there is something available for everyone in Delhi. From high-end designer boutiques to budget stores, you can find what you need to make your special occasion even more special.
Read:Can I Stay In Gurudwara For Free? Get Ultimate Guide